A Time To Break Down A Time To Build Up
WHY REBUILD THE CHURCH?
The old church was built on swampy ground in 1961 and rested on a pile foundation of bakau wood. Over the years, as a result of soil settlement, the poor quality foundation caused the church to sink gradually. Severe cracks started to appear on the floor areas surrounding the pillars, along the sides of walls and doors, and pockets of depressions were found on the floor in the interior of the church.
It was due to these alarming visible cracks and ensuing concern for the safety of worshippers that in 1989, Fr Vincent Lee, the parish priest, decided to approach the Archbishop for permission to demolish the old church and build a new one on more solid foundation.
Considerations to save the building by under-pinning its foundation including repairs and renovations were undertaken but established to be not cost worthy.
Consequently, on 6 November 1989, the Finance Commission with the endorsement of the Archbishop unanimously approved the construction of a new church.
PROCESS OF REBUILDING
In the first half of 1991, building plans for the new church were approved by the authorities.
Demolition of the old church took place on the last week of July 1991 after a 3-night Novena culminating on the 4th day with a mass celebrated by the Archbishop and symbolic closing of the old church on 7 July.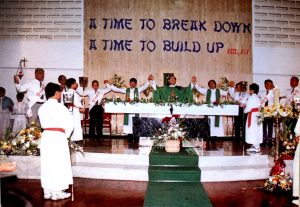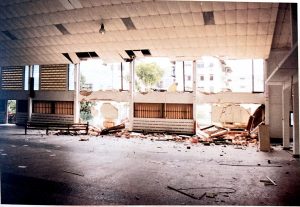 Weekend masses were celebrated hence in a suitably-equipped huge tent erected behind the priests' house whilst daily masses took place in the existing chapel.
By September, demolition work was completed and piling commenced. From then on, the building of the church went into full swing and was completed towards Christmas 1993.
Meanwhile, from the word "go", the enthusiastic parishioners were actively involved in the project. A building committee was formed to help out in the planning, logistics and fund-raising.
With escalating costs in materials, wages and levies, building costs inevitably increased. The parishioners were faced with the formidable task of fund-raising. However, they were undaunted and fueled with a common desire of building God's house, committees were set up to organize events such as gala dinners, auctions, a walk-a-jog, raffle draws and others. Many friends and well wishers responded generously with pledges and participated in the various activities.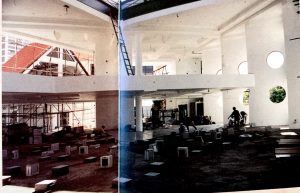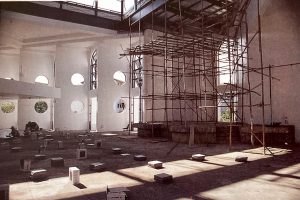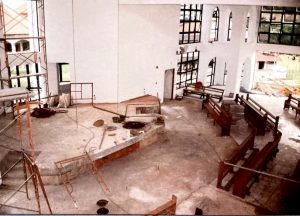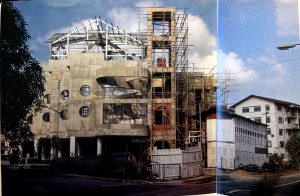 Adapted from the CSM Year Book: The New Church of St Michael (Official Opening 2 May 1994)